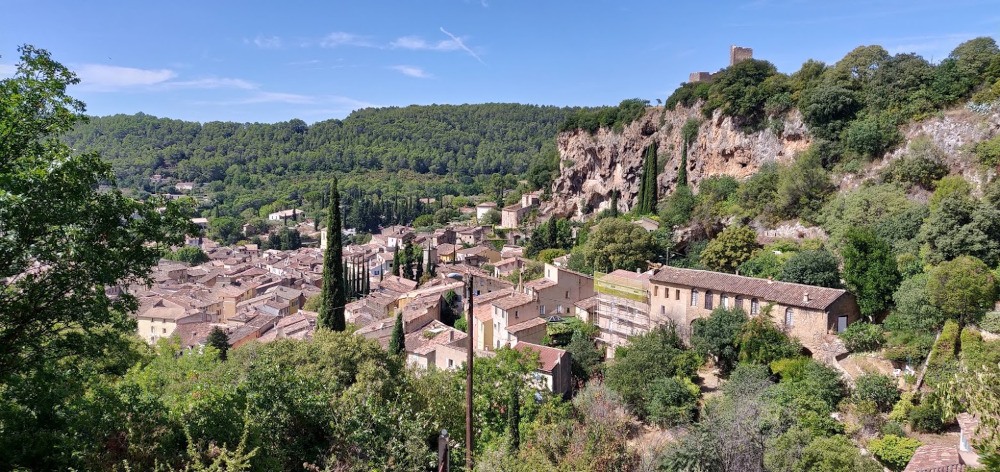 Cotignac, incredible village of the Provence
Cotignac is a village located in the Var department, at the gateway to the Gorges du Verdon. Cotignac benefits from the label "Village of character", and was recently highlighted by the program "The French people favorite village". The village is also well known for being a pilgrimage site, with majestic scenery and its Rock watching over its inhabitants.
Description
Informations
Read more
Description
The Village
When you arrive, you can park in one of the two large free parking lots next to the wine cooperative, very convenient, isn't it? Especially since the center of the village is only a few steps away.
Once you have dropped off your vehicle, you can go to the Cours Gambetta in the center of the village to enjoy this shady square with its restaurants, cafés and food shops. Will you resist the urge to eat? Surely not, and you will be proved right.
You are helped during the visit of the village by tourist panels which punctuate your course with description and QR-Code for the fans of technology. The latter will give you the necessary information without boring you.
Your visit continues at the top of the Cours Gambetta with its clock tower located on the Place de le Mairie, after a few photos the climb to the Rocher will be your next step.
Le Rocher
The Rocher (the rock) – its name – overlooks Cotignac. It is a cliff of tuff (limestone rock) 400 meters long and 80 meters high. Originally, the river Cassole passed over it before being diverted from its bed in the 14th century.
The access to the Rocher is possible by the left of the town hall, from the square of the same name, you will take the opportunity to see the old oil presses of the village on your way.
The ascent to the Rocher is open from 10 am to 1 pm and from 3 pm to 7 pm, you will have to pay 2 euros per person (free for children under 10), the visit lasts 5 to 10 minutes, has no difficulties except for people prone to vertigo. The ascent is secure, so young children will be safe. However, don't expect to walk around with a stroller.
During the visit you will see the troglodyte caves, which were dug to protect the inhabitants, animals and food during the various invasions that the village has known. Their uses have evolved with time…
Less than 20 km from Aups, Cotignac is a must see.
Informations
Read more