Rougon, outstanding view on the canyon
Located in the heart of the stunning Gorges du Verdon, Rougon is a small village that attracts visitors with its picturesque scenery and peaceful atmosphere. The village, perched on a hilltop, overlooks the deep canyon carved out by the Verdon River, offering breathtaking views of the surrounding cliffs and valleys.
Rougon, a Provencal village
Rougon is a typical Provencal village, with narrow winding streets, ancient stone houses, and a beautiful Romanesque church. The village has a long history, dating back to the Middle Ages : when it served as a stronghold for the local lords. Today, it is a popular tourist destination. Indeed, it offers a range of outdoor activities, including hiking, rock climbing, and paragliding.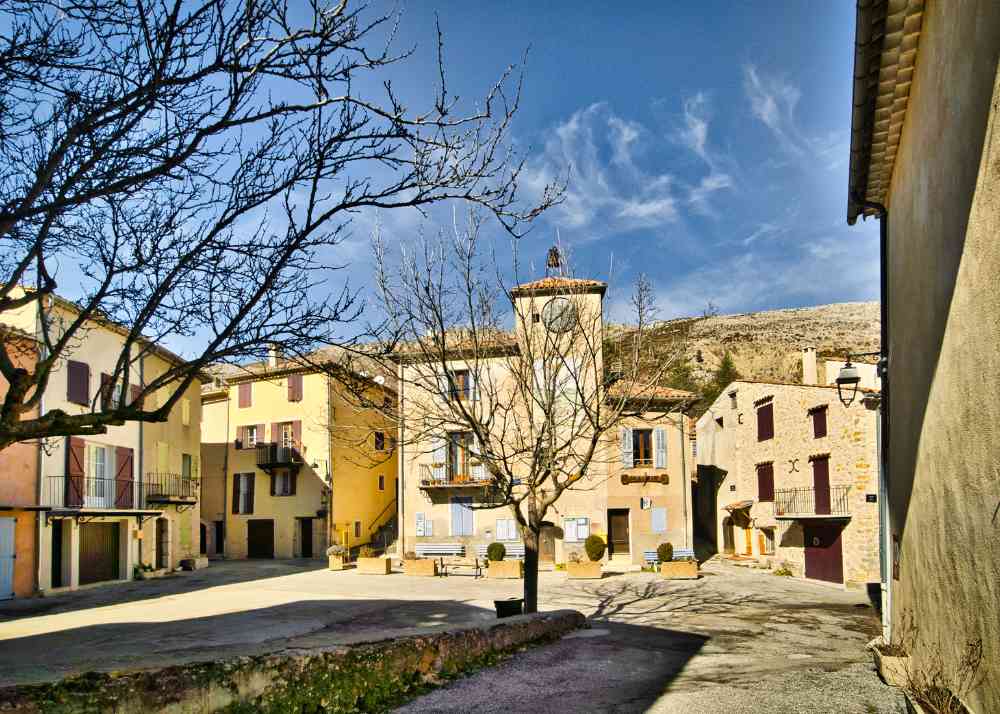 One of the main attractions of Rougon is its panoramic viewpoint. It can be reached by a short hike from the village center. From this vantage point, visitors can enjoy a spectacular view of the Gorges du Verdon. You can admire the turquoise waters of the Verdon River, the rugged hills and mountains of the surrounding area. The viewpoint is particularly stunning at sunrise and sunset. Indeed, the light transforms the landscape into a dramatic and colorful spectacle.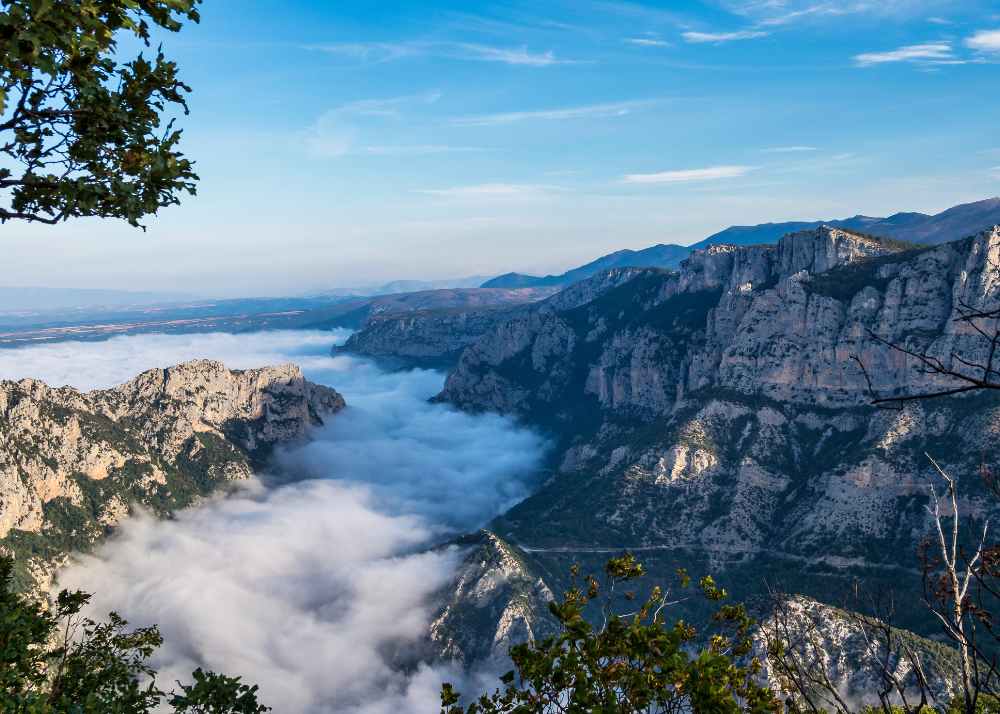 Another must-see attraction in Rougon is the Notre Dame de Beauvoir chapel. Perched on a hilltop above the village, it is the must-see of the village. Built in the 11th century, the chapel is a testament to the region's rich religious history and architecture. It can be reached by a steep path that winds through the hills and offers panoramic views of the surrounding countryside.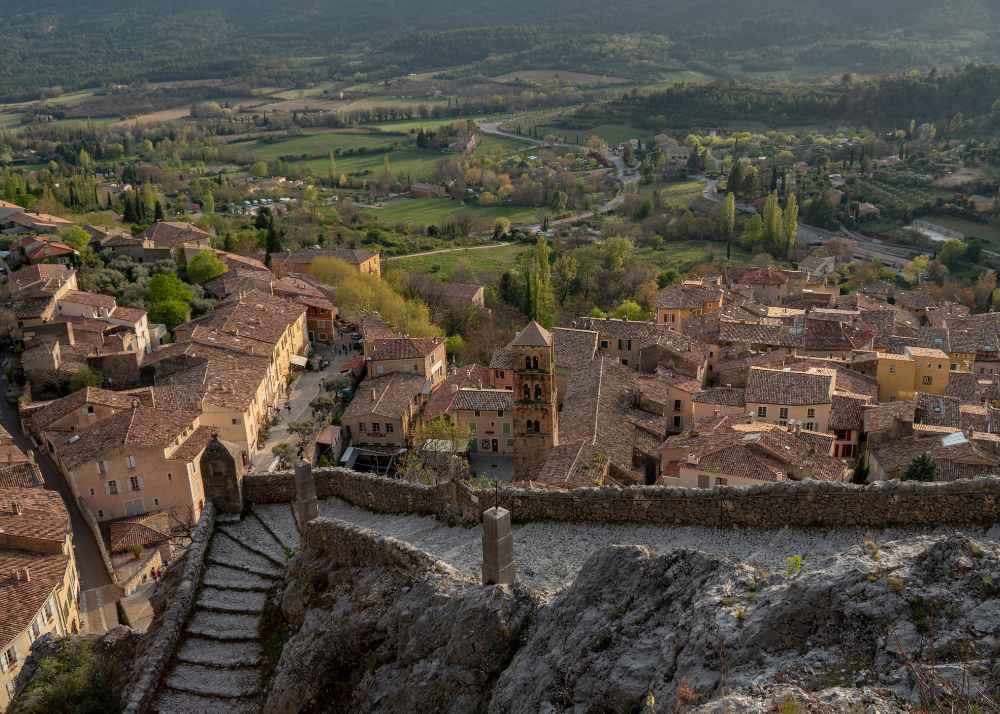 For nature lovers, Rougon is an ideal destination. Indeed, there are plenty of opportunities for hiking and exploring the rugged terrain of the Gorges du Verdon. The nearby Verdon Regional Natural Park offers a range of hiking trails, from easy strolls to more challenging treks. Visitors can also enjoy swimming and kayaking in the Verdon River. They can also take a scenic drive along the famous Route des Cretes, which offers breathtaking views of the Gorges du Verdon.
Rougon is also renowned for its local cuisine: it features a range of traditional dishes made with fresh, locally sourced ingredients. Visitors can sample regional specialties such as lavender honey, truffles, and goat cheese, as well as local wines and liqueurs.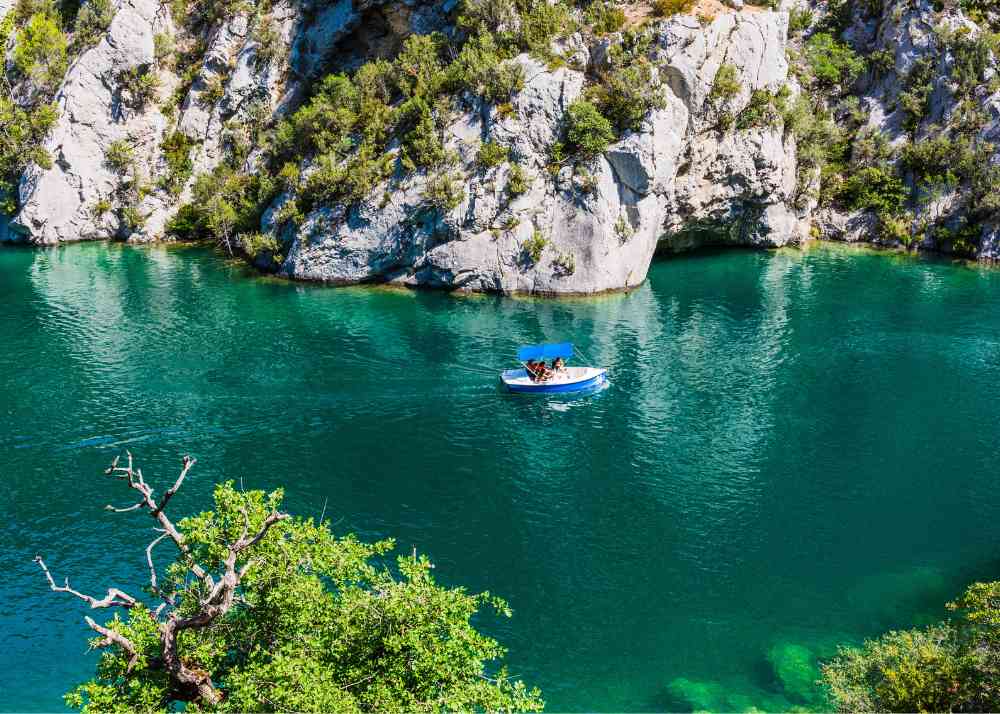 Rougon, a picturesque village
In conclusion, Rougon is a charming and picturesque village that offers visitors a glimpse into the rich history, culture, and natural beauty of the Gorges du Verdon. Whether you're a nature lover, a history buff, or simply looking for a peaceful retreat, Rougon is sure to leave a lasting impression on you.